This article has been translated from the original French, written by Be Celt. You can read the original article here.
---
At the age of 22, Scotland's Stuart Balfour (Cotes d'Armor Marie Morin Veranda Rideau) will start his first world championship under the colors of the British national team.
Winner of the GP of Plouay in 2018, 2nd in 2019, 11th of the Kreiz Breizh elite this season, 26th of the last lap of the future where he was elected the most combative on a stage, present in the breakaway on the Tour of Italy hopes (Baby Giro), Stuart Balfour made a great 2nd half of the season that did not go unnoticed by the British coaches and teams.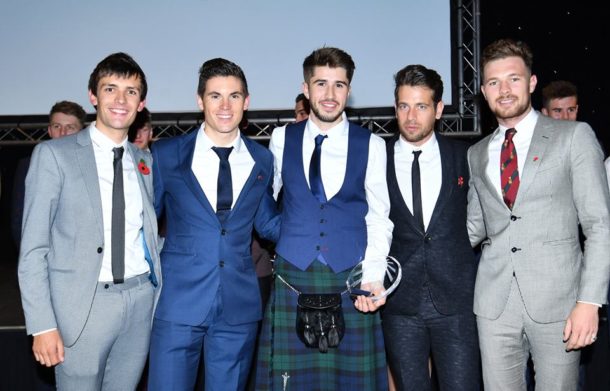 Yet, just out of the world juniors, 3 years ago, he was in a hospital where his life was hanging by a rope. With the help of his coach Yann Dejan, he will manage to reach the elite world a few months later.
A team will then trust him: "Côtes d'Armor Marie Morin Veranda Rideau". For 3 years, he will demonstrate that we can count on him, as a teammate (for Maxime Cam, Jérémy Bescond and Fabien Schmidt) and also as a leader.
Voted Britain's best hopeful last year for the famous Dave Rayner Fund foundation, he is the following year at the start of the Yorkshire World Cup, a 2 hour 30 minute drive from home, "just like home" as he puts it.
Stuart, when you learned of the selection, what was your reaction? 
"Wow, I'm really happy. To be at the world championships at home and not too far from my home. Yes, happy and really honored by this selection. This jersey is a whole, 3 years of effort with Cotes d'Armor Marie Morin Veranda Rideau, the trust of the Dave Rayner Fund in my regard, the national selections on the Baby Giro and the tour of the Future between other. When you wear the jersey, it is also thanks to all these people there and you do not disappoint them. "
A season lasts for months, not just the first 2 months, no?
Combative on the tour of the future, 2 nd GP Plouay, 11 KBE, your 2nd part of the season is successful yet the first part was rather discreet?
"Yes. Kind of. A season lasts almost a year, not only the first 2 months, no? But it is true that at the beginning of the year, I asked myself a lot of questions. I was disappointed maybe by some things and decisions, I doubted a bit about myself. It lasted some time. But Yann Dejan (his coach) really helped me on a moral level. He was patient with me, he was able to refocus me and help me to find answers some questions. Yann is my coach. It was he who detected me in Scotland when I left the junior world. A coach is more than just a coach for physical training but he is also a guy who will help you mentally. He will make you stronger and tell you that everything is in front of you.
You know a lot of coaches who will do anything to get you out of there in such moments
It doesn't surprise me that Yann is asked by foreign riders where as with some federations. He knows how to talk and understands us. I remember, I was in a very bad state in this hospital room 3 years ago. My family was there and Yann too, you know a lot of coaches who will do anything to get you out of there in such moments? And I didn't talk about bikes there. He managed everything. There were few people at the time who did not give me much of my skin let alone that on a bike. Few people were there, I remember."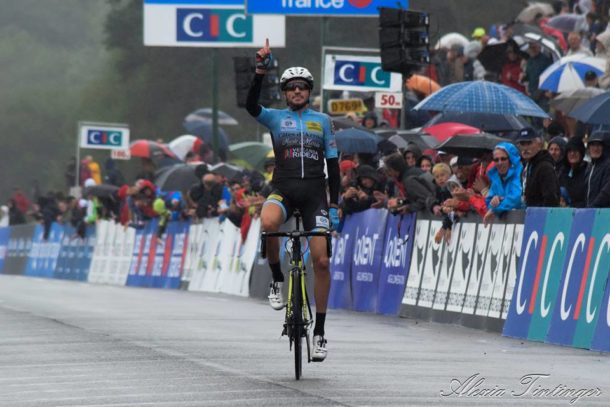 Your goals on the world championships?
"The team. We will be at home, on our land, we will not have the right to make mistakes. I will work for my leader (Tom Pidcock) as I did on the Tour de l'Avenir or on the Tour of Italy hopes. When you represent your country, you think "country first, your apple comes after". The national coach, Keith Lambert, has not yet given us the precise instructions but we will fight, on our lands, like real devils."
Your 3 years at Cotes d'Armor Marie Morin Veranda Rideau?
"Great years. Imagine what they allowed me to do the people of Côtes d'Armor! They helped me to become this runner. I was coming out of the junior world, I was coming back from this hospital and they trusted me. Should not dare? I learned a lot from them. With the Cam brothers who are great guys on and off the bike, with Fabien Schmidt who really taught me the job during the race just like champions like Jérémy Bescond, I was lucky to have very good leaders like them. My DS, even if sometimes I have them crying (laughs), the staff that is always there with us foreign runners like Owen James my friend. We will even take coffee at some and we find a family spirit, to all I say thank you, really thank you"
The Cam brothers, Florian and Maxime, are some of the guys who made me want to go to the end of myself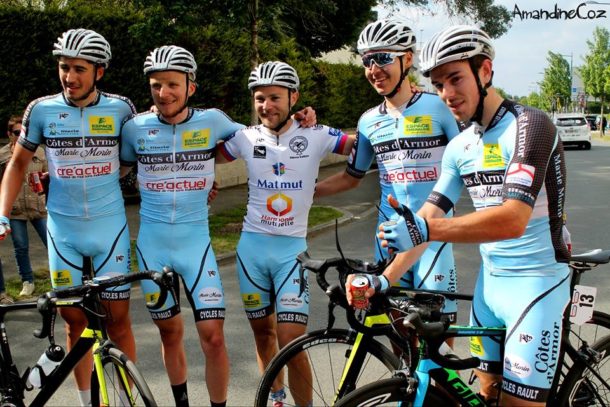 Your best memories with Breton colors?
"There are so many. The Grand Prix of Plouay last year of course. But the most emotional will remain the Essor Breton in 2017 and the victory of Maxime Cam. It was my first year with the elites and with them too. Maxime trusted me. He was playing the win and giving me advice, cheering me up. He gave a soul to the group. The Cam brothers, Florian and Maxime, are also part of the guys who made me want to go to the end of myself. Good guys. "
Thanks to The Dave Rayner Fund, and the word is weak
The Dave Rayner Fund? 
" Thank you. The word is weak as they have been present at my ribs. He helped me financially and mentally. Without them, I did not come to France and I would not be there. They help young Britons to develop throughout Europe. They will be present at the Worlds. They do a huge job for our youth. I can not wait to see them again."
After the world championship? 
"I will come back to Brittany then we will participate in Paris Conneré and Paris Tour.I want to do things in order to conclude these 3 years in a good way, to give back to my team."
Where will you be next year? 
"I don't know yet. It is the former Breton champion Christophe Le Mevel who takes care of me on the choice of teams. I'll announce it when I'm sure."